By Location
Concerts/Festivals & Touring
New technologies and developments in video walls, dynamic lighting, and AV equipment mean that concerts and tours have never been so spectacular…and safety has never been more pertinent.
When moving from one location to another, having to adapt the show, not only to the size of the venue, but to its age, the loading capacity in its roof, and even whether the event is taking place inside or outdoors, riggers have their work cut out.
Whether its rigging a music festival in the UK or travelling the world with the latest chart toppers, keeping artiste and audience safe is the order of the day. Broadweigh kit will give riggers peace of mind and the ability to produce the relevant paperwork quickly and easily with our LOG100 software. With load in and loads outs often tight on time, our kit really is an out of the box solution – meaning setting up takes just minutes, saving time without scrimping on safety.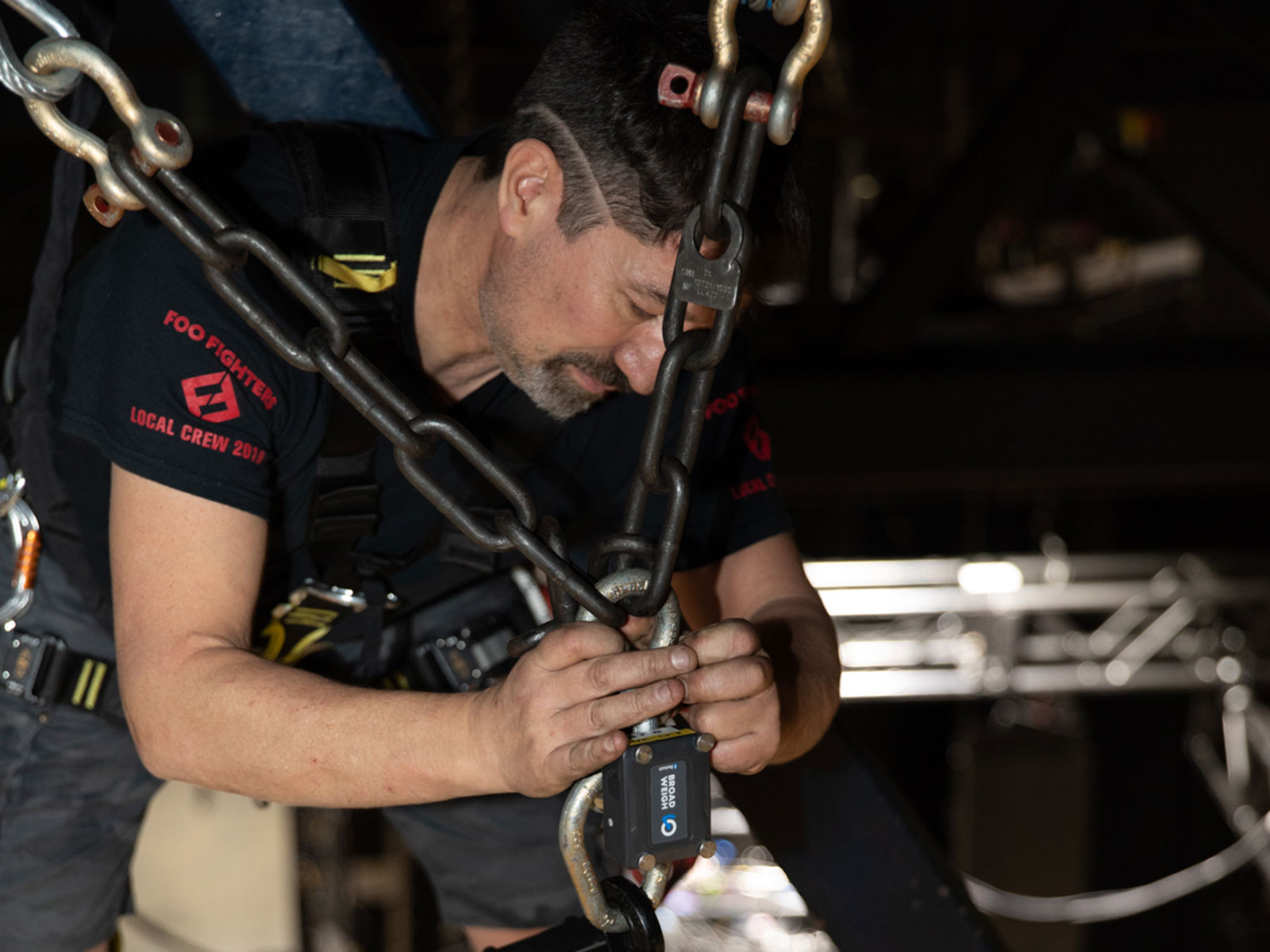 Load Monitoring for Live Events
"Shows are getting bigger and heavier but the roofs of the venues aren't changing and designers want the look and feel of the show to be constant. By understanding exactly what the roof is structurally capable of, we can then use that information to achieve our goal."
Simon Lawrence, Head Rigger, 1975 World Tour, Rigging Co. Ltd