Calibration & Refurbishment Services
To comply with LOLER*, all lifting equipment, including Broadweigh load measuring shackles, need to be thoroughly examined at regular intervals.
In addition, load shackles are precision pieces of measuring equipment and despite being rugged, damage due to misuse could happen at any time.
For general use we recommend you check your shackles' output with a known load at least once a year and return them to our factory for a re-calibration every two years.
Broadweigh products are designed, manufactured, calibrated and tested in-house at our factory in Exeter, Devon, UK. We are Full Members of LEEA (Lifting Equipment Engineers Association). Quality is at the heart of everything we do. Our engineering team manage all aspects of the design cycle from product research through to production engineering. This approach enables us to maintain exceptional quality of our instrumentation so our tools can reliably deliver you the right information when you need it.
When you return your shackles to us, our skilled technicians will conduct a thorough examination of the external mechanical parts of the shackle before re-calibration, followed by visual inspections and checks on the internal electronics using our proprietary diagnostic tools. Each shackle is calibrated and linearised over 10 weight points, covering its operating range.
We also offer refurbishments and upgrades to the latest firmware.
* or relevant local legislation
Lifetime warranty available as part of our annual calibration service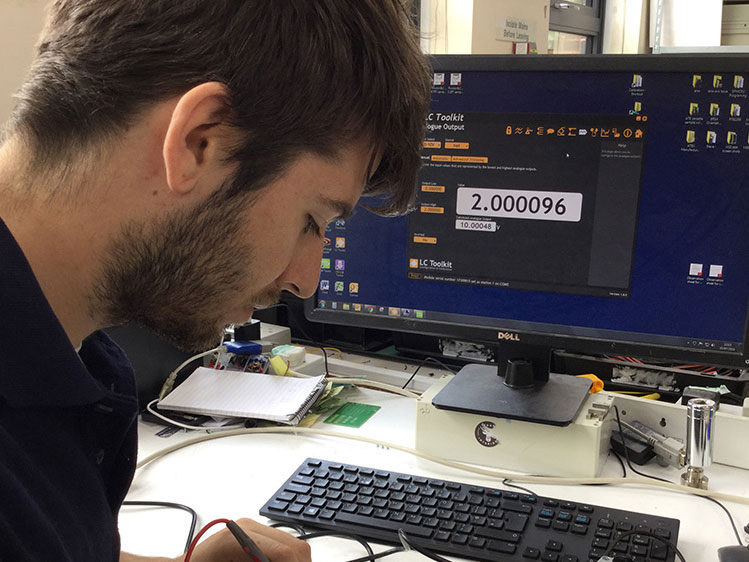 Calibration Booking Enquiry