Case Studies
Broadweigh Performs at Spazio Bizzarro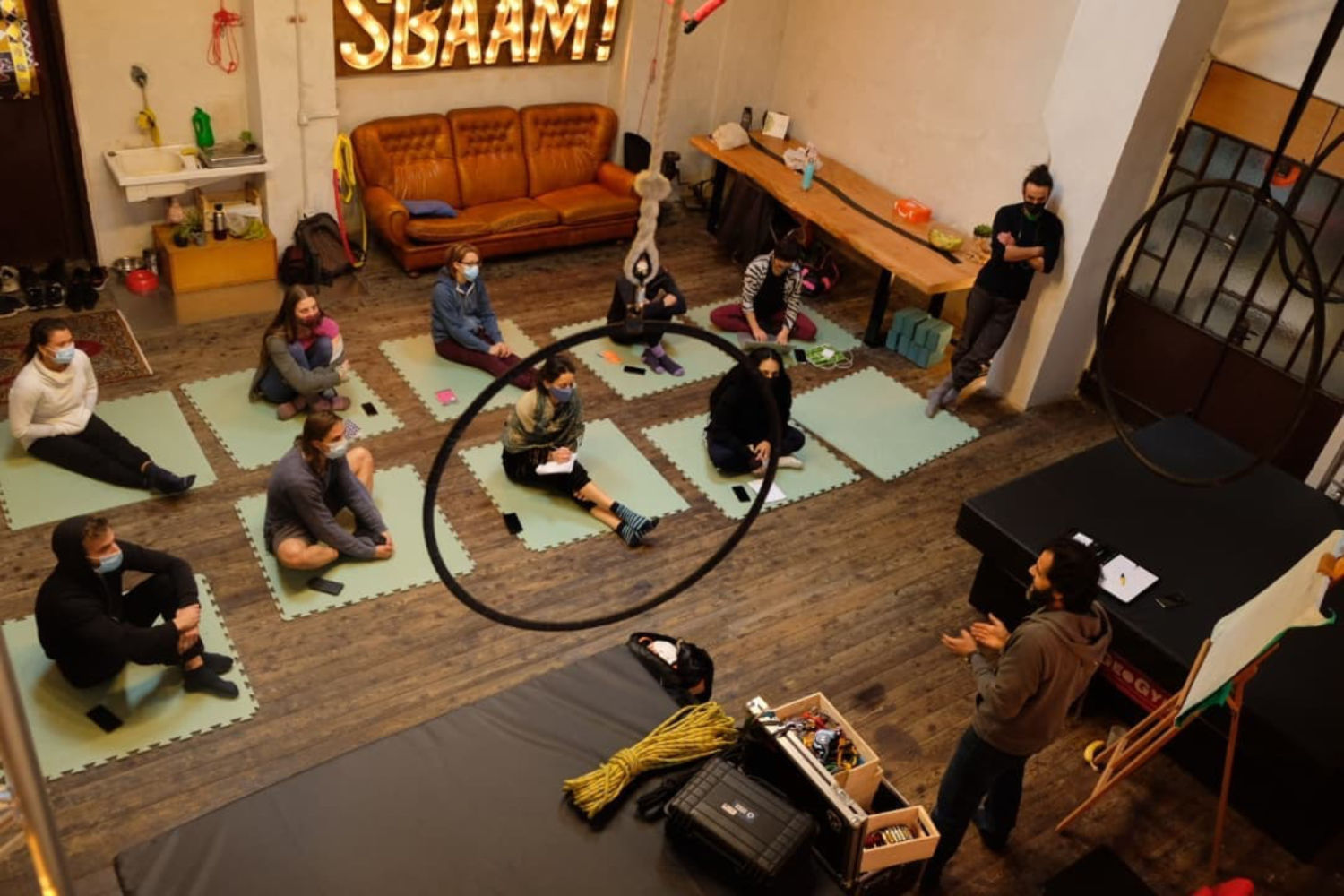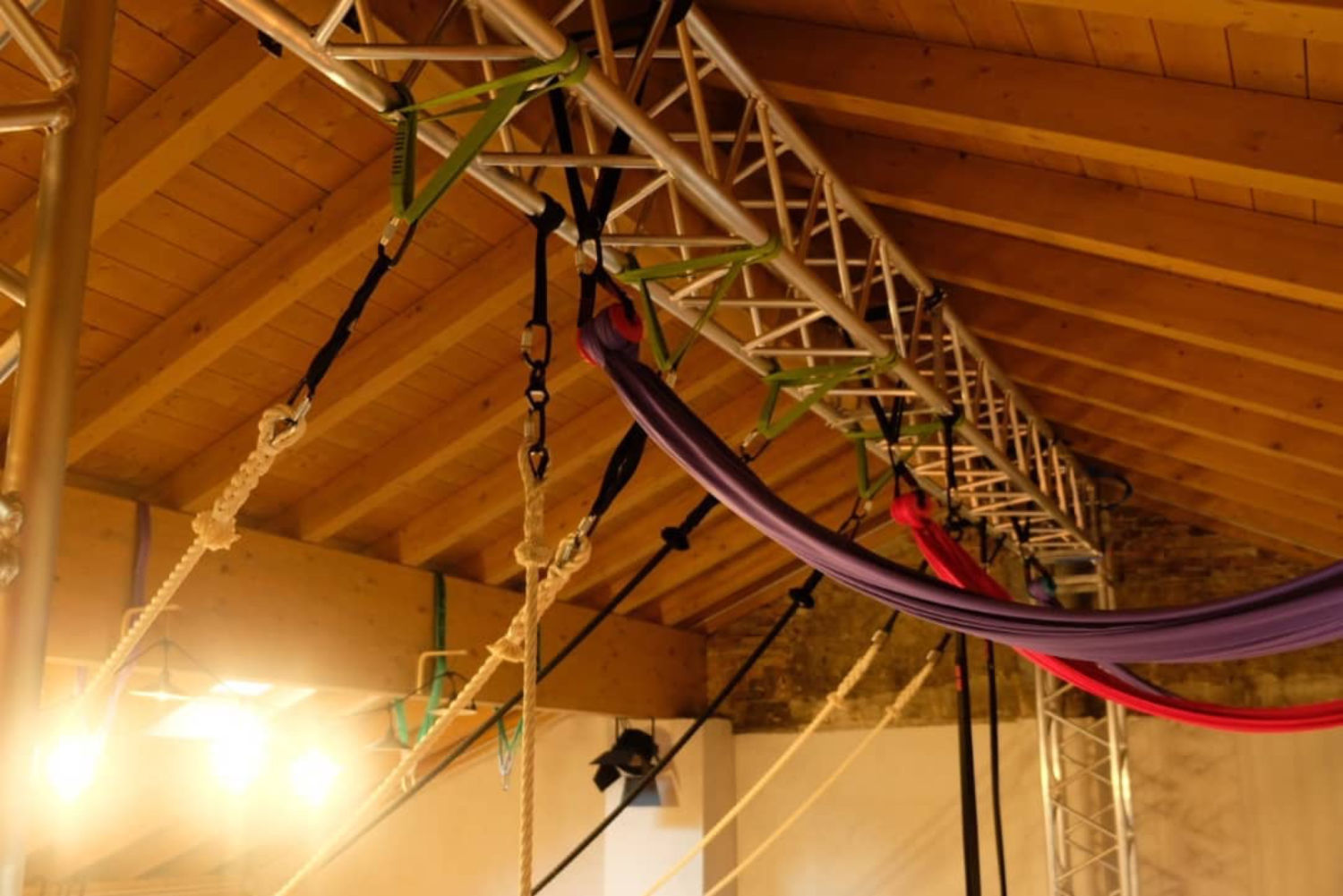 Background
Spazio Bizzarro is a red and white big top circus tent in the middle of a park in Casatenovo, just outside Milan. The project, conceived in 2012, provides a cultural, sports and social centre as well as offering annual courses and workshops in contemporary circus and performative arts including street art, music, theatre and dance.
Open to people of every age and ability, it is a place for shows, events and artistic residencies for companies from all around the world, collaborating with artists and instructors specialised in various circus disciplines.
Spazio Bizzarro annually hosts thousands of pupils taking part in various educational and sporting projects. With family workshops and summer camps for children, the company has focussed on providing educational support to combat social issues in the young through creativity. This has resulted in one of the first documentary films on Social Circus.
The Challenge
Andrea recommended the use of Broadweigh 2.4 wireless load cells to carry out preliminary testing before using the new structure of Il Delado. The kit was also invaluable during a series of three safety events that Monkey Rigging conducted.
"We used 2.4 wireless load cells, because, having to deal with 'live' loads, the higher reading speed compared to the Bluetooth model guaranteed us a greater margin of precision and accuracy in monitoring the performance safety. The use of the load cells was fundamental to show the participants the impact they have on the apparatus they use and gave them an empirical demonstration of physics theories. The students then fully understood , not only the importance of safety in aerial disciplines, but good practice and how to recognise safe tools and safe rigging," said Andrea.

Nicola added: "The use of the load cell during an acrobatic trick on a static rope, demonstrates that calculations and evaluations made by riggers are not only their own exaggerated preventative measures. Knowing the exact readings allows us to be as creative as possible and confident within the defined boundaries of the load cell readings."
The Results:
Seeing for the first time on the PC the value that the load cell detects following the performers' evolutions, is confirmation that all the calculations that riggers make to evaluate the strength of their anchors are not the result of exaggerated precautions.
"I hope that the monitoring of dynamic loads in aerial performance will become more and more widespread amongst professionals specialised in this particular area of rigging in showbusiness so as to further increase the level of safety," commented Andrea. 

Nicola agrees: "The correct monitoring kit allows us to know the exact load that a specific apparatus can hold and consequently work, safe in the knowledge that we have taken every precaution. Once we can monitor it, we can experiment with different uses of the same apparatus, its rigging points and different loads (not just a single person). As circus artists we work with creativity, but we need to always pay attention to safety to know that we can allow our imaginations to fly away in the safest way. We would highly recommend Broadweigh for its accurate monitoring. Being able to connect the cell to a mobile device allows us to collect faster and more precise data. Also, the cell is relatively small and compact, making transport and installation easy. One of the other big benefits is that, as the Broadweigh cell is so easy and fast to connect, it is possible to measure the specific load for every single exercise during show rehearsals and adjust the rig as necessary."