News
Peace of mind at Adele's
in-the-round stadium tour
Head rigger commends Broadweigh as the best wireless multi cell system available to the entertainment market.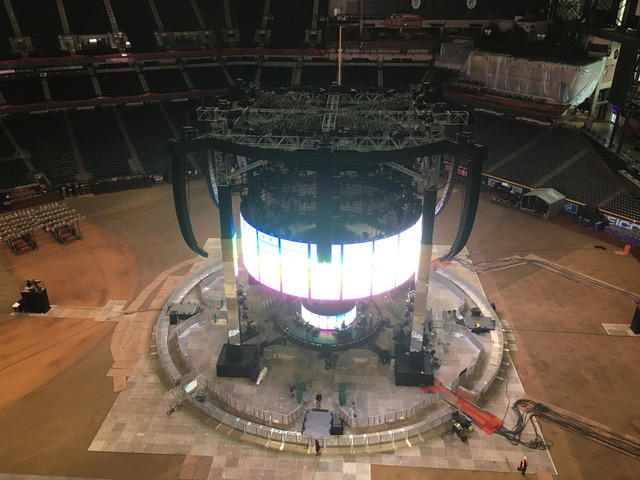 The Adele Live 2017 tour began in Australia in March and ended in the UK in a spectacular finale at Wembley Stadium. The press hailed this as a tour unlike any other currently on the road – perhaps unlike anything seen since the 80s or 90s. The concept was to put on a show in-the-round in an attempt to satisfy as many of her fans as possible, and Adele did not disappoint.
Steve Walsh, head rigger on the Adele Live 2017 tour said:
"As the entire rig was located in-the-round on a custom ground support, being able to load the structure evenly was essential. We're talking about a total rig of 72 tons in weight and 25 metres high, with four leg ground supports designed to need little to no side bracing. Even loading of the structure was absolutely essential from a structural point of view – we knew that the ground support was immensely strong, but it had to be loaded correctly. It was at this point we turned to Colin Luke at Load Cell Rental (LCR). I've used LCR for all of my tours over the last five years and the service and equipment they supply makes them the best choice."
LCR provided a 40-cell wireless Broadweigh system to monitor the loadings on each lighting and audio point during the load in and load out. Colin Luke, LCR added:
"There are two main reasons to use load cells; firstly it is best practice when it comes to ascertaining show weights. Calculations are exactly that – and we have seen numerous occasions where calculations have proved unreliable because inaccurate weights were included. Secondly, there is a liability reason; in the event of an incident, the show's weights are going to be scrutinised. If you have used a calibrated load cell to ascertain the weight, then you can honestly say that nothing more could have been done – whereas calculations leave room for criticism. For the Adele Live 2017 tour, the BroadWeigh system was absolutely the right piece of kit to use."

Steve continued: "The kit provided us with all the reassurance we needed – it eliminated the need for extra cables to be installed and meant that the load cells could be located at the top of the chain, rather than below the motor, ensuring that all the rigging weight was included in the readings, without having to manually add it on the fly."
The entire show was weighed during the various rehearsals as the tour started on each new continent with slightly differing show configurations. A weight report was completed to provide all future venues with an independent confirmation of the weight.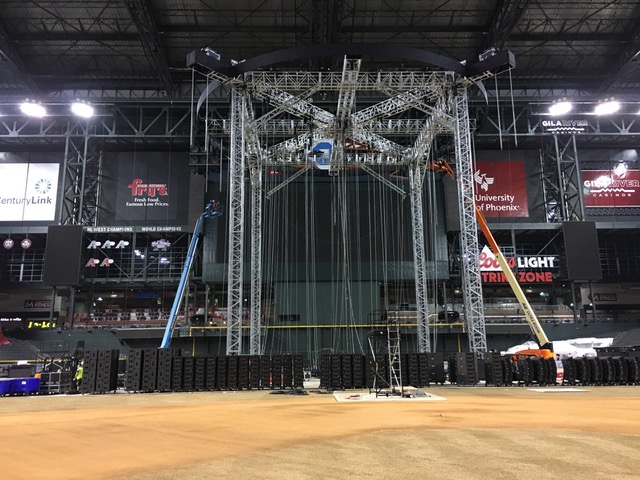 In addition, a Broadweigh system was toured on a number of critical points where weight distribution needed to be monitored to ensure safe limits were not exceeded.
"It gave us huge peace of mind that as the structure was toured, there were no surprises once we had finished the rehearsals," said Steve. "Currently the Broadweigh system is the best wireless multi cell system available to the entertainment market. Others have great cells, but the software lets them down. Broadweigh succeeds in ticking both boxes."