News
Broadweigh Sponsorship of
Up and Coming Racing Driver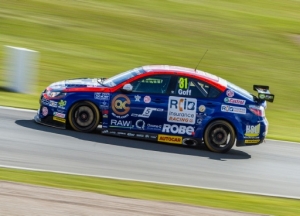 BroadWeigh is proud to sponsor Jack Goff Racing. Jack Goff is regarded as one of today's most promising young talents in UK Motorsport.
Jack started in Go-Carts at the age of 6. In 2009, at the age of 18, Jack began his first year as a professional racing driver by competing in the MG Trophy Championship, where he demonstrated his ability to win and earned his place within the world of motor racing by finishing first in his class.
This season Jack is part of the MG Triple Eight Racing team and as such has adopted the team's blue base-coat on his MG6 GT race car for the British Touring Car Championship (BTCC) programme.
BroadWeigh's exclusive UK distributor AC Entertainment Technologies (AC-ET) is also sponsoring Jack Goff Racing. Both Broadweigh and AC-ET are looking forward to being able to offer special hospitality for BroadWeigh customers at race events.