News
Broadweigh Chooses Prolight & Sound
to Debut New Products
Industry leader for wireless load cell monitoring brand Broadweigh is set to unveil some exciting new pieces of kit at this year's Prolight and Sound in Frankfurt including the TwistLink, updated Wind Speed Sensor and a new advanced handheld.
With five of the company's product partners from across Europe taking stands at the show, Jonathan Purdue says Prolight + Sound is the perfect place to debut new products before a truly international audience.
"We've been attending the show for some years now and we are always impressed by the turnout and the number of leads that come our way as a result of the networking opportunities it affords us. This year we'll have a presence on the stands of AC-ET (Hall 3.0, Stand F65), Hof Alutec (Hall 3.0, Stand A44), Scanrig (Hall 3.0, StandF33) and SONOSS and Louis Reyners (Hall 3.0, Stand D18) who are exhibiting together, and I will be making appointments with customers and potential new clients as well as demonstrating our new products over the duration of the show."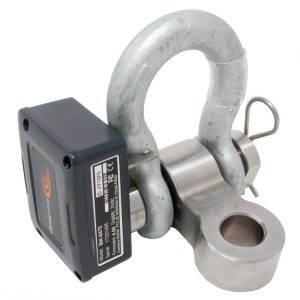 The TwistLink, which will be available to customers in Quarter 2 is a smart piece of kit that allows a 4.75 tonne Broadweigh shackle to be connected to a 3.25 tonne or 4.75 tonne shackle without having to mess around with the pin, nut and Rclip. It has holes at 90 degrees to minimise potential torsion loading in the load pin and to maintain accurate measurement and also conforms to the European Machinery Directive. Jonathan commented: "The TwistLink will be sold as a complete system with a shackle, will be easy to install and is the perfect piece of kit for temporary installations.
The new Advanced Handheld (BW-HA) will also be released in Quarter 2 and will bring additional functionality to the Broadweigh system by expanding its standalone monitoring capabilities. The main advantage of this new handheld is the ability to provide instant access to both individual shackle readings and group summations without the need for a PC and a base station. This is ideal for operators or production supervisors who can monitor data on the ground without having to return to the control centre.
With a range of up to 800 m, the BW-HA is compatible with all existing BroadWeigh shackles and can be configured to perform summing operations between load cells.
Jonathan explained: "The benefits to the user are numerous. The Advanced Handheld has three main functions to fit a range of scenarios – a Roaming Mode which enables the reading of an unlimited number of shackles without first having to define them, a List Mode which allows the configuration of up to 24 pre-defined shackles for further power saving and easy identification with custom name tags, and lastly a Summing Group Mode – simply use this mode to calculate the total load on up to 8 elements of the rigging system as well as view the individual load shackles that form them."
The Wind Speed Sensor will also be making its debut at the show. This new, updated version of the existing model is more robust and has more functionality than ever before, constantly monitoring average wind speed in real time and gusts at user defined gaps of 1, 3, 5 and 10 seconds. The battery life has been considerably improved and will provide battery life in excess of 1 year.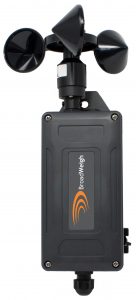 Jonathan continued: "This pre-calibrated wind speed sensor provides the user with both real time display and full logging of wind speeds. It's an ideal choice for general wind speed monitoring and action planning for outdoor events."
Jonathan said: "2018 is set to be a bumper year for us at BroadWeigh with the launch of these new products and a line up of others that are due for release later in the year including the BroadweighCloud and Broadweigh Blue Bluetooth system. More information on all of these products can be found in our new brochure which will be available to pick up at the show on all our partners' stands."

He concluded: "We pride ourselves on listening to what our customers want and we think these new additions to the range should really tick their boxes. It will be great to get feedback on our new product launches at Prolight & Sound and to get people excited about what's in store later this year."