News
Bespoke Audio Visual turns to
Broadweigh for prestigious Canada Day event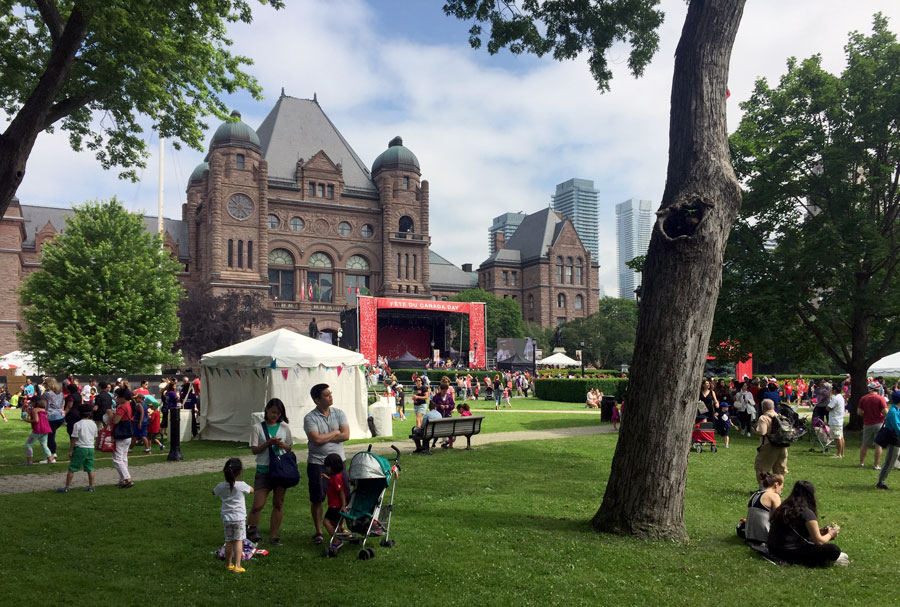 Ontario's Canada Day celebration at Queen's Park has been a tradition since 1967 and commemorates the formation of Canada as one country on July 1 1867. The event draws audiences in their thousands, offering music and dance performances, roaming performers, games and children's activities.
This year, the festivities extended into the evening, with musical performances to celebrate Ontario and Canada's 150th anniversary. Bespoke Audio Visual was brought on board by the Ontario Provincial Government to provide all the audio/ visual/ lighting/ staging and technical support – site-wide – for the event, and with a bigger lighting package in use to illuminate the event into the evening, the company turned to BroadWeigh to supply load cell monitoring and logging for their rigging package.
Andrew Bernacki, production manager at Bespoke Audio Visual, explained: "With the event extended into the night, and therefore a bigger lighting package to suit, our initial risk assessment identified that while our existing offsite weather monitoring service does an excellent job in both forecasting and monitoring all types of weather threats, adding onsite wind speed measurement and logging would be crucial in executing the event to the highest safety standard. Also, with the increase in lighting fixtures in the main stage package, we calculated that several point loads approached the limits provided by the stage manufacturer."

He continued: "Having been introduced to Michael Sorowka of Paradigm Rigging, through his involvement with various event safety conferences, we were already aware of the Broadweigh line of products, which he highly endorses. We identified that the system was the most attractive for our needs, at which point we reached out to Michael to provide us with a rental package. By adding load monitoring and logging to our rigging package, it allowed us to ensure that both point load and system load parameters were always both below the rated maximums, as well as within our own calculated values."
One of the key features for Andrew was the fact that the cells are wireless. This allowed him to implement live load monitoring from the moment set up began.
"The ability to get up and running without having to run any cable, without having to add any additional time or personnel to the project and without losing any trim height, makes the Broadweigh package extremely attractive to us. Michael was great throughout the process too. He configured the system for us and then personally delivered it, walking us through how to use and configure the system ourselves. His attention to detail and focus on client relations is a major plus."
As for the future, Andrew says:
"I don't see us looking anywhere else! Between the customer service that Paradigm was able to provide, and the superior product that Broadweigh offers, we are completely happy with the result."