Project Description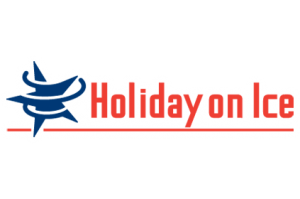 Holiday on Ice is one of the best known brands in the world of ice entertainment and currently six shows tour the world simultaneously; Speed, Festival, Tropicana, Mystery, Peter Pan on ice and Sleeping Beauty. During the company's history, an astonishing 324 million people have seen a Holiday on Ice show. Working with top talent from the worlds of both ice-skating and theatre, Holiday on Ice produces a spectacular new show each year. In addition to touring Germany, France, UK, The Netherlands, Austria, Belgium and Denmark Holiday on Ice has been instrumental in the development of new markets such as Eastern Europe, Greece and South America. Holiday on Ice is part of the international company Stage Entertainment.
The Application
The BroadWeigh is a tool used by riggers to help construction and deconstruction of rigging. Monitoring the structures weight distribution ensures the stability of the rigging is optimised and closely monitored for any movement in weight, the load cells can also indicate to engineers the limits of weight they can apply to avoid overloading of bars.
The Solution
A set of 24 BroadWeigh shackles were used to monitor key points on the stage system such as chain hoist locations, grid hanging points and tensioned steel tie lines.
As a touring production they used the BroadWeigh shackles prior to the tour start date to record the rigs weight so that on arrival at venues the exact loading could be presented to the venue staff prior to the rig's installation.
The values from all 24 load cells were gathered using a single PC running the BroadWeigh logging software. Each BroadWeigh pack allowed riggers to suspend and weigh items up to 4750Kg. Each input could be individually zeroed allowing riggers to monitor not only the total loads but also the changes in load.